TRUSTED BY DATA-RICH BRANDS ACROSS THE GLOBE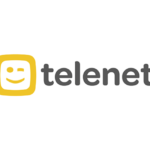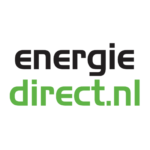 Enabling Customer Centricity at Belfius Bank
Watch Video
Your Path to Dynamic Customer Optimization
Drive the most profitable customer interactions and better campaign efficiency by automatically generating relevant, real-time customer insights for personalized and dynamically curated experiences.
SMART
We deliver augmented analytics and derive new intelligence with proven lift, through machine learning.
SIMPLE
We fill an essential gap in the marketing ecosystem with our Intelligent Customer Data Platform (CDP), which is easy to implement and use.
SWIFT
We transform campaign and analytics processes so they're more efficient and rapidly scale to ever-changing business needs.
FEATURED AWARDS
With the experience of NGDATA, our CRM department has undergone a complete transformation, evolving from a business unit that merely provided customer listings, into a key business support unit.
Bert Van Driessche
Director of CRM and Consumer Intelligence
We are thrilled to work with NGDATA to accelerate our digital transformation and develop best-in-class customer insights to drive our business.
Geert Van Mol
Chief Digital Officer
The ability to understand each customer in a way that will allow us to serve them in a faster, more personalized manner. NGDATA's CDP helps us foster loyalty that will ensure we will be around to serve our customers for generations to come.
Els Descheemaeker
Innovation Manager
NGDATA's CDP is a powerful solution to help companies across the world better understand their customers.
Dr. Michael Zeller
Chief Executive Officer
Client Success Story | Innogy
Essent NL is an energy company based out of The Netherlands, and a part of Innogy. Innogy is Germany's leading energy company, with revenue of around €44 billion, more than 40,000 employees and activities in 16 countries across Europe. With its three business segments Grid & Infrastructure, Retail and Renewables,...
Client Success Story | Fortune 50 U.S. Retail Bank
This Fortune 50 US Retail bank has 10 million mobile users (running the bank's mobile app on their smart phones). The bank has agreements with more than 10,000 merchants and wants to push coupons and discount offers to their credit card holders, depending on the user's profile and location. The bank's...
Dive Into Digital Transformation